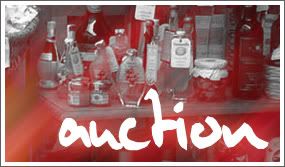 S1, Generator, Free Accounts. Other requirements will be listed in actual layout entry.

I'm posting three designs at one go! When you auction, do state which layout you're bidding for!




01: Sidebar layout; Jay Chou - Fa Ru Xue. Kinda liking the sidebar headers myself :P.






02: Sidebar layout with a slightly more special setup; Jay Chou - Piano. ( Please note that text, when coded, will not be screwed up as in screenshot :P.
BIDDING HAS BEEN CLOSED FOR THIS LAYOUT.






03: This was orginally made for
downthisalley, my icon/graphic comm. Credits to Kurt Halsey for the drawing <33.


Do note that links in layouts will change accordingly when made premade.


ETA 24-4-06 20:24 Seeing as how this is the first entry, here's HOW YOU BID:

001 Comment with a link to where you've promoted
layout_shop!
002 1 link = 1 point.
003 Highest bidder ( aka with highest points ) will get the customised version of layout.
004 The rest of you ( i.e. lower-bidders, people who aren't interested in bidding/etc. ) will get the standard premade layout.

However, DO bid 'cos that's how I'd know if the coding job's worth my time! Read Advantages of Bidding here.